Getting the Love You Want workshops help couples transform their relationship.
Until further notice, we will offer the workshop as a virtual webinar using HIPAA secure ZOOM rooms as well as in-person in Metro DC
YOU HAVE OPTIONS!
1. One weekend, led by Hayley and David, in-person, Metro DC
Times: Friday 7 pm-9:30 pm, Saturday and Sunday 9 am-12:30 pm|2:00 pm-6 pm ET
We break for 1.5 hours for lunch and offline homework each weekend day.
2.  Over 2 consecutive weekends, led by Caroline and Jason, 4 hours on ZOOM each day.
Times: Saturday and Sunday, 9 am to 1 pm ET, 2 weeks in a row.
3. A romantic destination retreat: three days in magical Barcelona, Spain, hosted by Caroline and Jason!
Times: 10am-1pm and 4pm-7pm Friday, Saturday and Sunday.
---
Tens of thousands of couples worldwide have attended this Imago weekend workshop for couples based on the best-seller Getting the Love You Want by Harville Hendrix, Ph.D.
This lively, experiential workshop will help you turn conflict into opportunities for healing and growth. You will explore some of your emotional history to understand its impact on your daily lives and gain compassion for your partner's story. You will leave the weekend with fresh insights, new skills, energy and hope to restore the commitment and romance in your relationship.
Please join us on this powerful journey!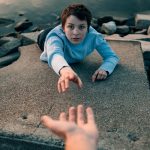 You will learn how to:
Develop effective new communication skills using the "Imago Dialogue"
Resolve conflicts with compassion and ease
Experience empathy and connection with your partner
Recreate the passion, attraction, and intimacy that first brought you together
Discover a path to emotional healing and spiritual evolution through your relationship
The workshop is for you if:
You want to create a strong foundation for a new relationship, and avoid past frustrations.
You want to turn a good relationship into a great relationship!
You are in a difficult relationship and want to resolve long-standing conflicts.
You are near break-up and want to decide if your relationship can be saved.
Saturday ,
Zoom Meeting Room
No event found!
We welcome heterosexual and LGBTQ couples.
The format includes brief lectures, demonstrations, movie clips, music, private reflection and sharing with your partner, and small group interactions, all in a confidential and welcoming home setting. You are never required to share personal information.
Need more information? Contact The Imago Center at 202.670.5065 ask for Hayley.
After the workshop, couples said:
A fantastic set of tools I wish I had before my marriage! Highly, highly recommended! Difficult but such important work to do if you wish to grow as an individual and couple.

Confidential yet interactive, lively, positive, and spirited instruction on relationship strengthening skills.

"The workshop saved our marriage."

This was a GREAT workshop and very applicable to young couples about the be married.

Everyone should do this–no matter where you are in your relationship.

Worth the time and money. More valuable than individual therapy.

"The workshop leaders are dynamic presenters, skilled facilitators. Their workshop is powerful, inspiring and fun. The lessons they teach are timeless..and just in time. They are an authentic couple who practice what they preach."

Give yourself and your partner a long-lasting gift–attend an Imago weekend with Jason and Caroline.

Outstanding workshop! I would recommend it for all couples prior to problems beginning. It should almost be required for married couples to do at 5-10 year intervals.

"This weekend gave me an incredible mirror to look at myself and our relationship. It helped me to see just how all my old wounds and reactive behaviors were actually pushing away the person whom I love most in the world. Now I know what to do. It was a powerful and deeply spiritual experience."

A very rich and effective workshop that will bring many qualities, tools, techniques, and mindset shift back into any relationship, new or old.