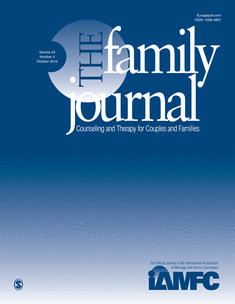 After accepting a graduate counselor internship at The Imago Center of Washington DC, I became aware that Imago Relationship Therapy (IRT) as an intervention was not well represented in scholarly journals.   However, my concern quickly diminished when conducting research on this subject.
I came across an academic journal article published in July of 2016*.  The article identified a unique study surveying 273 couples' therapists on their theoretical orientation with IRT and if their beliefs, values, and intervention strategies are aligned with IRT.   Of those surveyed one hundred participants held a current marriage and family therapist license, 47 were social workers and psychologists, respectfully.
The most significant finding was that most couples' therapists agreed with IRT core principles regardless of their theoretical orientation although they were not knowledgeable of the IRT intervention techniques due to lack of academic references.  Several characteristics of IRT resonated with seasoned and new therapists alike.
When asked about one of IRT's core principles of childhood wounds and that if the rupture of relationship security in the formative years result in anxiety, distress, and defense adaptations, 93% of therapists agreed with this belief.
Overall, the data provided a strong compelling support for IRT's inclusion in future textbooks, training, and coursework in graduate programs like the one I am enrolled in as a Clinical Mental Health Counselor.  The landscape for future IRT research is enlarged now to explore if diagnoses of anxiety or depression may have their etiology in relationship distress as well.
*Common Factors between Couples Therapist and Imago Relationship Therapy: A survey of shared beliefs, Values and Intervention Strategies, Ryan Holliman, Lamar Muro, and Wade Luquet.  (The Family Journal: Counseling and Therapy for Couples and Families, July 2016)