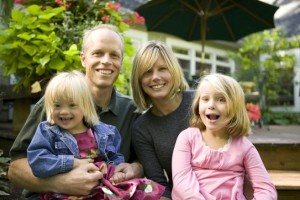 We know how the story goes: Boy meets girl, they fall in love. They get the house, the dog, the white picket fence, and plan to raise a family together. They all live happily ever after! But how often does the American Dream turn out the way Hollywood describes it? Raising any child brings along challenges. When the child has special needs, these challenges grow exponentially, stressing the relationship in ways most couples are not prepared for. Where is that blockbuster hit, Hollywood?
In the United States, one out of every 10 children under the age of 14 has some type of special need, which includes any physical, cognitive, or medical disability, or chronic or life-threatening illness (Hoffer, 2011). Statistically parents of children with special needs have a divorce rate around 80 percent. Compare that to the 30 percent for couples with children who do not have any special needs.
Below are some points to consider when you love your child, and want to love your spouse too.
Share responsibility, know the techniques. One parent shouldn't be the only bad-cop, homework helper, or chore-giver. Both parents should learn and implement effective techniques together, and should be on the same page.
Suggestions: Attend parenting workshops together. Create a list of techniques and experiences that have worked for you and share with your partner. Read blogs! I like http://community.fireflyfriends.com
Communicate openly and honestly. Quite often, parents struggle with their feelings of intense love for their children, which can become immensely complicated with frustration, exhaustion, irritation, resentment over the care that is required of them. Couples can help each other manage these emotions by being willing to express them to each other, tolerate them from each other, and nurture each other through those difficult reactions and help each other get back on line.
Suggestions: Learn to communicate through dialogue. Help one another associate the right word to their feeling.
Find assistance and support. And don't feel guilty about accepting help! It can feel lonely when others don't understand what you are going through.
Suggestions: Join a support group or use therapy to feel understood and validated. Become familiar with the IDEA—the Individuals with Disabilities Education Act.
Have each other's back. Parenting is already an exhausting endeavor. Parenting a special needs child takes things to another level of fatigue. Create the structure you both need to keep going. You are a team.
Suggestions: Support one another through appreciations, encouragement, and positive feedback. Make a list of resources you need to help your child achieve their potential. Offer to take a shift. Don't make your partner's job more demanding than you have to.
Take some time out for just you two. No matter how big or small, together time is something that should be mandatory, looked forward to, and cherished. It will also provide a good example to your kids for their own future relationships.
Suggestions: Going for a daily walk. Hold hands as you fall asleep. Make a picnic (in the living room!)
For parents who can't work things out and decide to divorce, the American Academy of Child and Adolescent Psychiatry offers these tips for breaking the news to your child:
Don't keep it a secret or wait until the last minute.
Tell your child together with your spouse.
Keep the details simple and straightforward.
Emphasize that the divorce is not their fault.
Admit that this will be sad and upsetting for everyone.
Don't discuss each other's faults or problems with the child.
1, Hoffer, Thomas B., et al, "Final Report on the Evaluation of the Growth Model Pilot Project," 2011.
2. U.S. Department of Education, "Individuals with Disabilities Education Act," 2004.