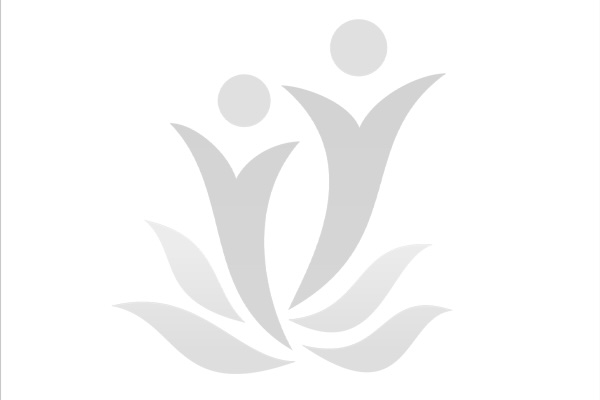 If you've heard the name Ashley Madison only in passing, you may not know that AshleyMadison.com is a website for married (or otherwise committed) people to find partners in adultery.  Ashley Madison, a combination of the two popular female names Ashley and Madison, entered the social networking scene in 2001, a time when online dating sites were gaining widespread traction and legitimacy—and financial success.
While "adult dating" and "hook-up" sites have tended to attract few women, Ashley Madison touted itself as a site that clicks with them. Unlike the ubiquitous vendors of porn and "adult dating," Ashley Madison uses slick, high-end graphics, and makes no attempt to confine itself to any shadowy back corners. On the contrary, highly visible TV commercials, billboards, and radio ads boldly pronounce the site's signature slogan, "Life is short. Have an affair." The graphics display the lower half of a beautiful woman's face with her finger on her lips making the familiar "shhh" gesture. A provocative image.
Why has the Ashley Madison name suddenly gone viral? Ashley Madison's database was hacked on July 15, 2015.  The hackers released the first wave of user data on August 18, 2015 and released additional data on August 20. Along with confidential corporate information, the hacked data includes user information such as names, email addresses, and credit card information, potentially exposing its users' identities to their spouses, children, and employers (including the government and military).
The original thrust (no pun intended) of this post was to inquire into what it means to modern marriage that Ashley Madison, a site boasting some 37 million members worldwide, even exists.  The implications of the alleged membership numbers are staggering, especially considering that half of Ashley Madison users reside in the US.
According to the US Census, in 2014 there were nearly 60 million married couples* (translating to 120 million married individuals) in the US. If over 18 million Ashley Madison users reside in the US, then roughly 15 percent of married individuals are conspiring with Ashley Madison to commit adultery.
However, before we recoil in horror, some adjustments are needed in the numbers. Ashley Madison asserts that 32 million of the 37 million members are men and 5.5 million were women. If these numbers are taken at face value, it could mean that about 17.5 percent of US married men and 4.5 percent of US married women are seeking affairs through Ashley Madison.
Little doubt has been cast upon the accuracy of Ashley Madison's male membership. Its female membership is a very different story. As I pored through the available analyses of the hacked data and interviews with former Ashley Madison employees, it became clear that there have been far, far fewer women participating in Ashley Madison that the site claims.
The basis for the adjusted numbers of female participants comes largely from an analysis by Gizmodo, a widely read design and technology blog. Gizmodo's analysis of hacked accounts acknowledged the existence of 31 million male accounts and 5.5 million alleged female accounts. Further analysis suggested that a high proportion of the female accounts were not being used by real people. The full details of that analysis are beyond the scope of this article, so I refer you to the Gizmodo analysis (http://gizmodo.com/almost-none-of-the-women-in-the-ashley-madison-database-1725558944).
In short, it appears that the vast majority of Ashley Madison's female member profiles have been falsified. David Evans, an industry consultant who has done work with Ashley Madison, was quoted in the Washington Post as saying "Ashley Madison has paid people to write profiles, and they've allowed fake profiles to proliferate on their site. Tons of sites are guilty of that. That's not news." The UK Telegraph cited one source close to the hack investigation as saying that "many of the female profiles on the site were created by a relatively small amount of individuals."
In short, for the most part, Ashley Madison's male users are real. Their female users, for the most part, are not. The most reliable sources I encountered estimated actual women members at about 12,000—a far cry from 5.5 million.
In context of what we already know—or think we know—about cheating patterns in American marriages, the Ashley Madison hack is, well, underwhelming. On the subject of actual cheating statistics, Forbes magazine quotes Tom Smith, the highly respected academic survey researcher: "There are probably more scientifically worthless 'facts' on extramarital relations than on any other facet of human behavior." Forbes went on to cite a 2006 paper in which Smith reported that "The best estimates are that about 3% to 4% of currently married people have a sexual partner besides their spouse in a given year and about 15% to 18% of ever-married people have had a sexual partner other than their spouse while married."
Maybe, what the Ashley Madison debacle tells us is that given an "anonymous" arena (or not-so-anonymous arena, as it turns out) in which to act out, men are somewhat more likely to attempt it than they usually are. If women are following suit, they have not been using Ashley Madison to do so.
* Since same-sex married couples make up less than one half of one percent of all US married couples, and because Ashley Madison is pitched to heterosexual couples, I did not specifically address the LGBQ segment of the population in this piece.