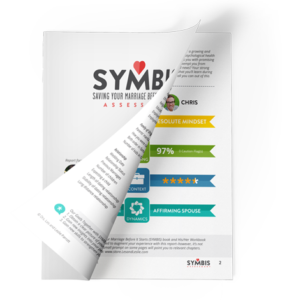 PC&CC/The Imago Center is now offering The SYMBIS Assessment as part of our premarital preparation.
The SYMBIS Assessment is based on the research of Drs. Les & Leslie Parrott, authors of the best selling book "Save Your Marriage Before It Starts. The SYMBIS is a 200 question assessment taken online by the couple. A 15 page report is generated that has information on each persons attitude toward marriage, their goals, personality dynamics, role expectations, strengths and weakness, relationship with in-laws, relational well being, communication patterns, how they handle conflict, money, sex, and spirituality (if applicable).
It also identifies issues the couple may be bringing into the marriage from the past. There are recommended discussion questions with each section of the assessment. Our therapists are trained to interpret and deliver the results to the couple. The SYMBIS is also often helpful to couples who are already married.